ESL Flashcards
ESL flashcards are a great way to learn vocabulary.
This page has many sets of flashcards for you to download. Many of them have pictures to illustrate the words.
You can use them whenever you have just a few spare minutes. Keep at least one set of flashcards with you at all times: in your bag or a coat pocket. Then when you are on public transport or waiting for someone you can pull the cards out and learn some ESL vocabulary.
This is the best way to use flashcards to learn vocabulary. A little and often.
    Newest ESL Flashcards
New material is always being added to the Excellent ESL 4U site, and the following is the newest flashcard set on the site. Just click on the picture or link to download them. All of the other flashcards are listed at the bottom of his page.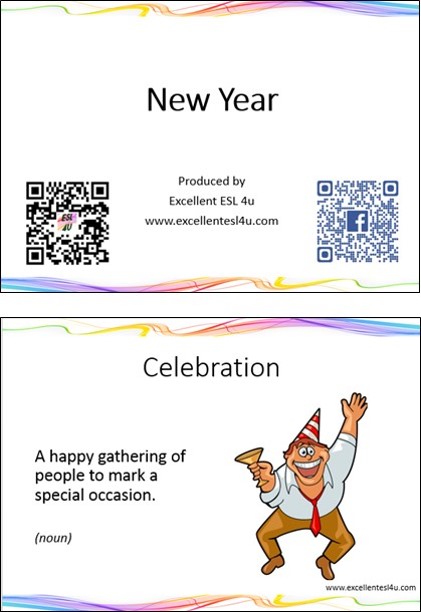 When you first start to learn a new vocabulary topic you can sit down and spend maybe 30 minutes understanding all the words, but after that it is better to do five minutes several times a day rather than one long learning session. Do this for as long as you need to learn the words. Maybe for a week or more.
Then you can move onto the next vocabulary topic and start again.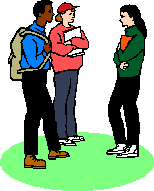 Once you know a vocabulary topic well you can try to use the vocabulary. The ESL vocabulary section has exercises to help you test your knowledge of the vocabulary from the ESL flashcards.
There are also the following sections of this site that all have exercises related to each vocabulary topic:
In each of these areas there are exercises focused on each of the specific areas, but they will all help you remember the vocabulary by using and having to think about it. So they are all valuable to do after you have learnt to vocabulary from the flashcards.
But no matter whether you do the exercises or not, as long as you keep using the flashcards to revise the vocabulary whenever you can, you will learn and remember it all in the end.
ESL Flashcards
The following list has all the ESL vocabulary flashcard that are on the Excellent ESL 4U site. Just click on the name of each free flashcard set to download them as a .pdf file. 
You can then print them and use them. You can change your printer settings so that more than one flashcard is printed per page if you want them smaller. All you have to do then is cut them out.
ESL Kids Picture Flashcards
This section has a list of all the picture flashcards form the ESL for kids section. Just click on the links to download each set of cards.
ESL 4u home
› Flashcards